Camel safari trekking tour in the desert Wahiba Sands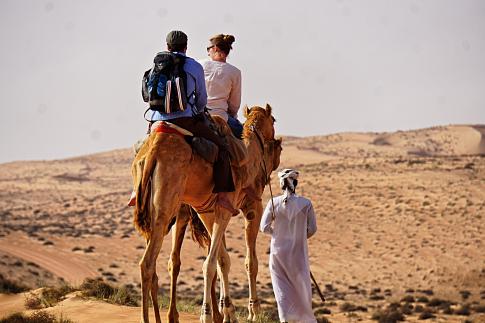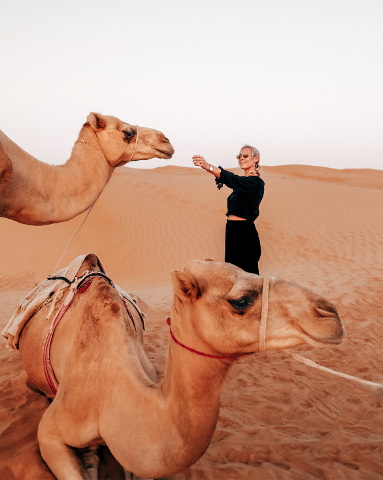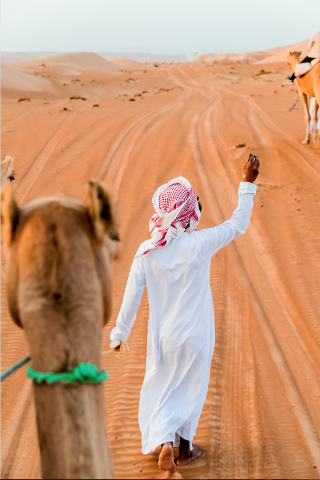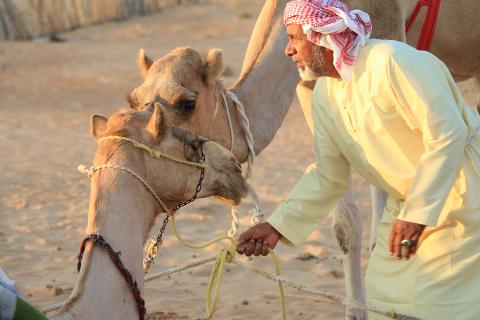 Duration: 1 Hours (approx.)
Location: Bidiyah, Ash Sharqiyah North
Product code: CamelWS
Away from tourist routes with real bedouins, across high sand dunes and in-between Bedouin villages.
Explore the Wahiba Sands desert and meet the remaining Bedouins who live a very simple and traditional life.
A ride on the camel was for bedouins in the past an energy-saving transfer to get moved through the desert and you will feel completely relaxed after you get to know your camel well and enjoy the trip on your king of the desert.
These lovely animals are perfect for trips suitable through the desert in long rides and will let you feel bounced back to the bedouin life past.
If you choose our 2 day trekking trip, you will sleep in an authentic bedouin camp or can also enjoy in warmer nights an 'under the stars' experience and enjoy a delicious local food. Try the traditional Arabic coffee, which is cooked on charcoal fire, and taste the dates which are main energy supply for bedouin past days.